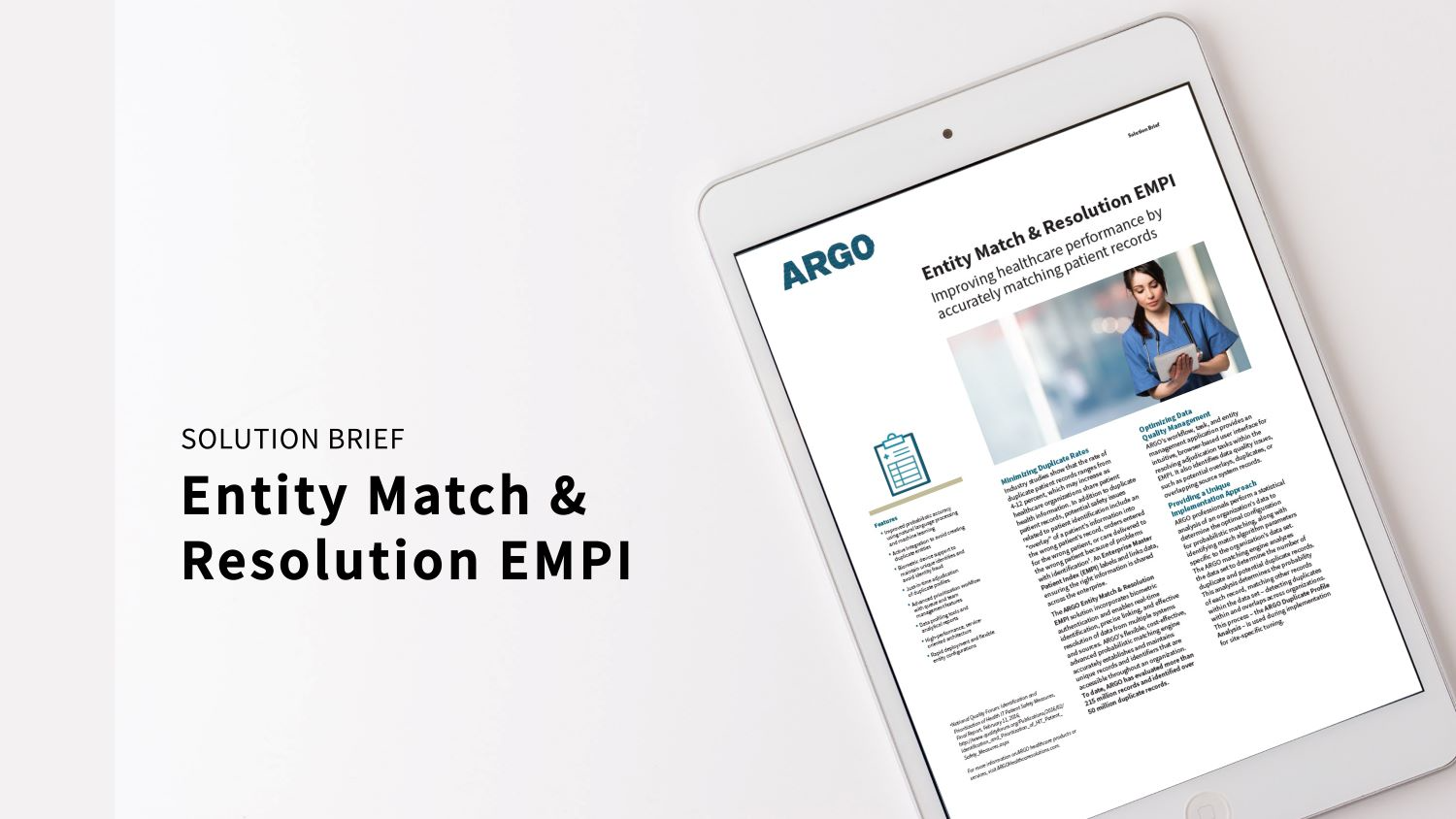 Improving healthcare performance by accurately matching patient records
In today's healthcare environment, it is imperative for organizations to minimize duplicate patient records and eliminate inaccurate data to improve health information management and patient outcomes. Incorrect patient data can result in an "overlay" of a patient's information into the wrong patient's record, orders entered for the wrong patient, or care delivered to the wrong patient because of problems with identification. The ARGO Entity Matching & Resolution EMPI solution incorporates biometric authentication and enables real-time identification, precise linking, and effective resolution of data from multiple systems and sources to ensure patient records are accurately matched.

Key features include:
Improved probabilistic accuracy using natural language processing and machine learning
Active Integration to avoid creating duplicate entities
Biometric device support to maintain unique identities and avoid identity fraud
Just-in-time adjudication of duplicate profiles
ARGO has evaluated over 215 million records and identified over 50 million duplicate records. Download the Entity Matching & Resolution EMPI solution brief to learn how ARGO's service can help your organization improve healthcare performance and accurately match patient records.