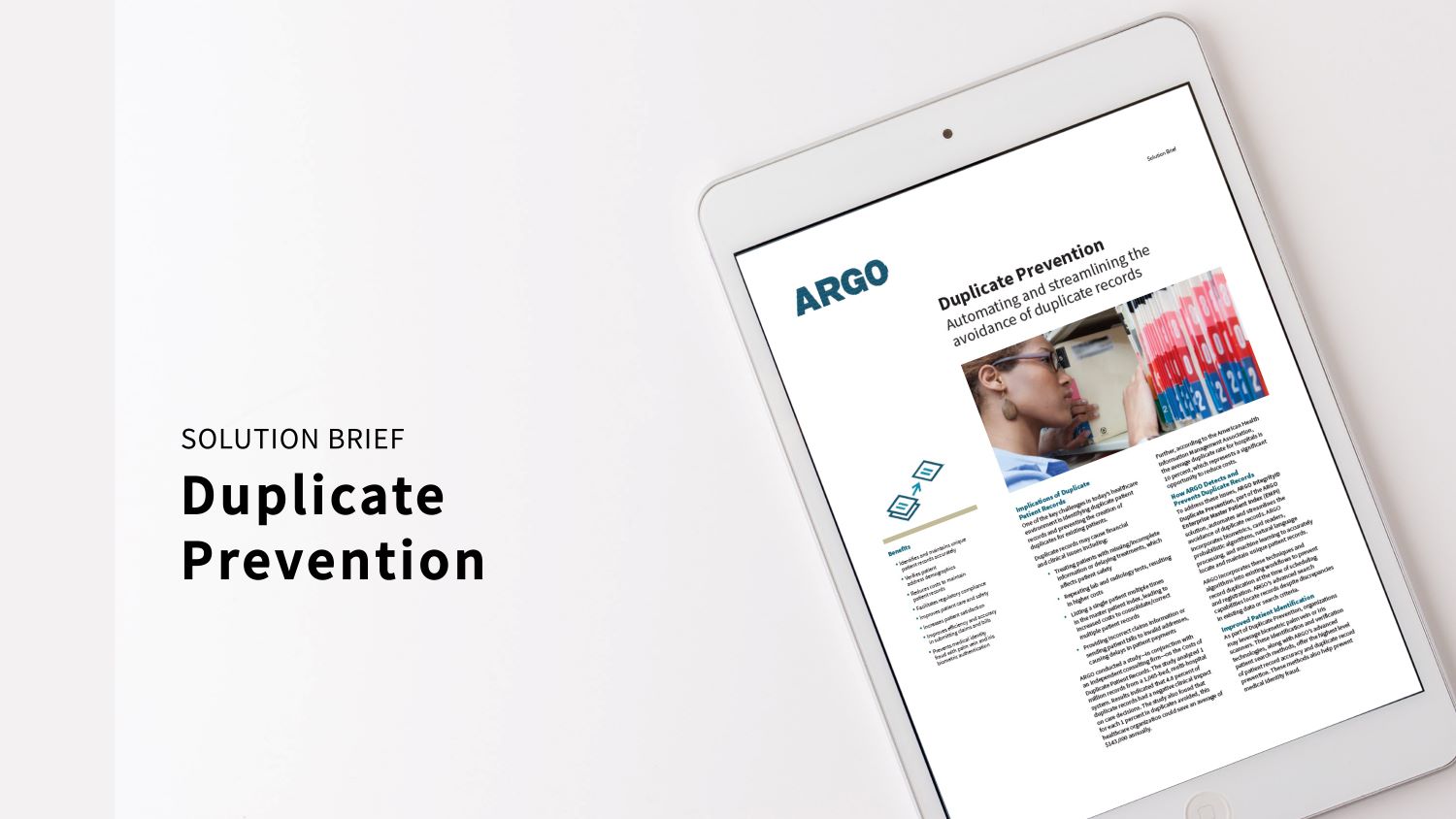 Duplicate Patient Records Negatively Impact Patient Care
One of the critical challenges in today's healthcare environment is identifying duplicate patient records and preventing the creation of duplicates for existing patients. Duplicate records may cause financial and clinical issues including treating patients incorrectly due to misinformation, repeating tests resulting in higher costs, and providing incorrect claims information to insurance companies.
ARGO conducted a study in conjunction with an independent consulting firm on the Costs of Duplicate Patient Records. The study analyzed 1 million records from a 1,065-bed, multi-hospital system. Results indicated that 4.8% of duplicate records had a negative clinical impact on care decisions. The study also found that for each 1% of duplicates avoided, this healthcare organization could save an average of $143,000 annually.
Download this solution brief to learn how ARGO's Duplicate Prevention solution addresses these issues.