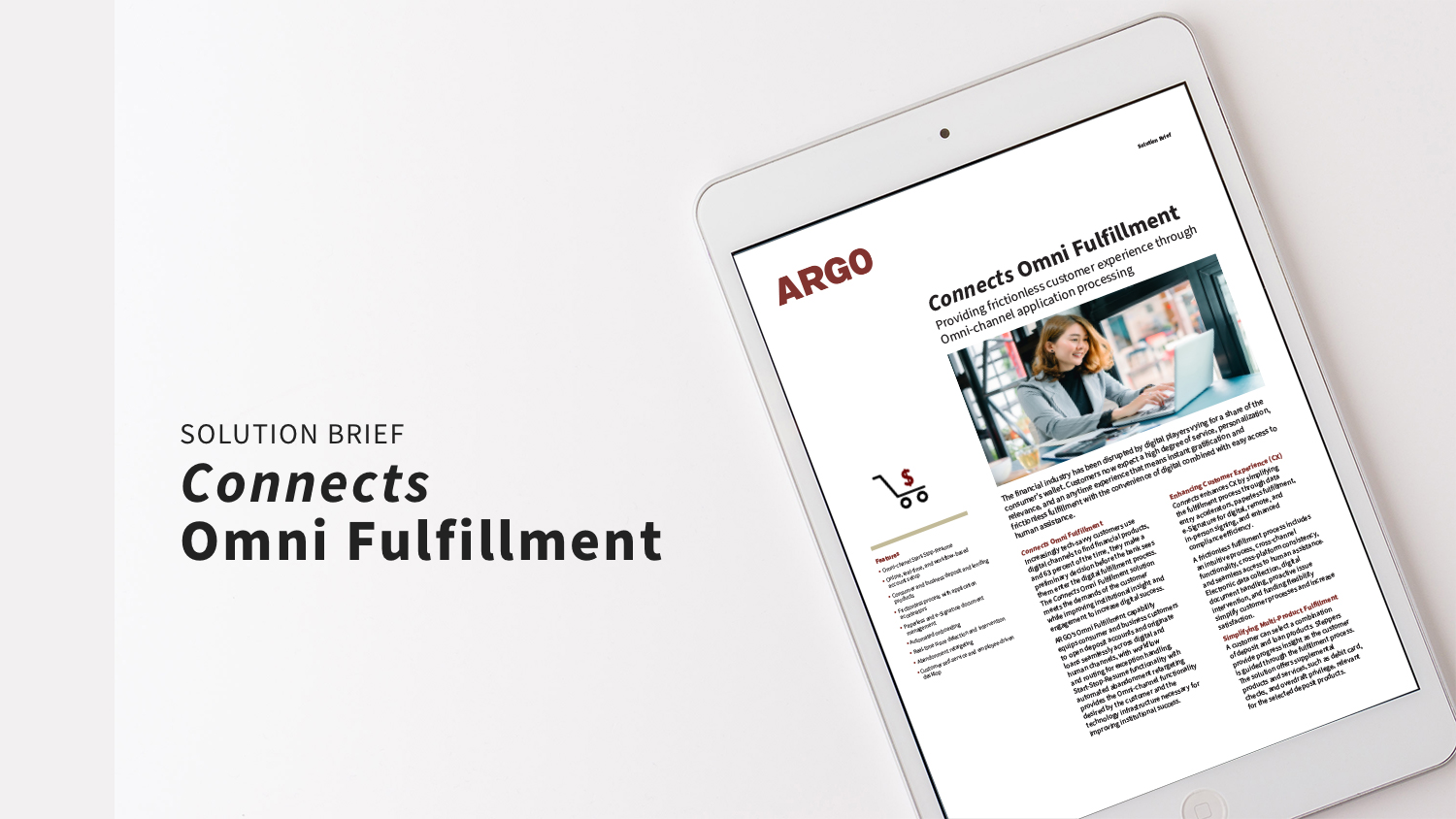 Providing frictionless customer experience through Omni-channel application processing
The financial industry has been disrupted by digital players vying for a share of the consumer's wallet. Customers now expect a high degree of service, personalization, relevance, and an anytime experience that means instant gratification and frictionless fulfillment with the convenience of digital combined with easy access to human assistance.
ARGO Omni Fulfillment benefits financial institutions by:
Simplifying the fulfillment process through data entry accelerators, paperless fulfillment, e-Signature for digital, remote, and in-person signing, and enhanced compliance efficiency
Enabling real-time decisioning, workflow, and review queues that align with business policies
Mitigating fraud risk in the digital channel

Providing a customized onboarding engagement plan for new customers
Download the Connects Omni Fulfillment solution brief to explore how ARGO can help your organization automate deposit and lending product fulfillment for consumer and business customers.