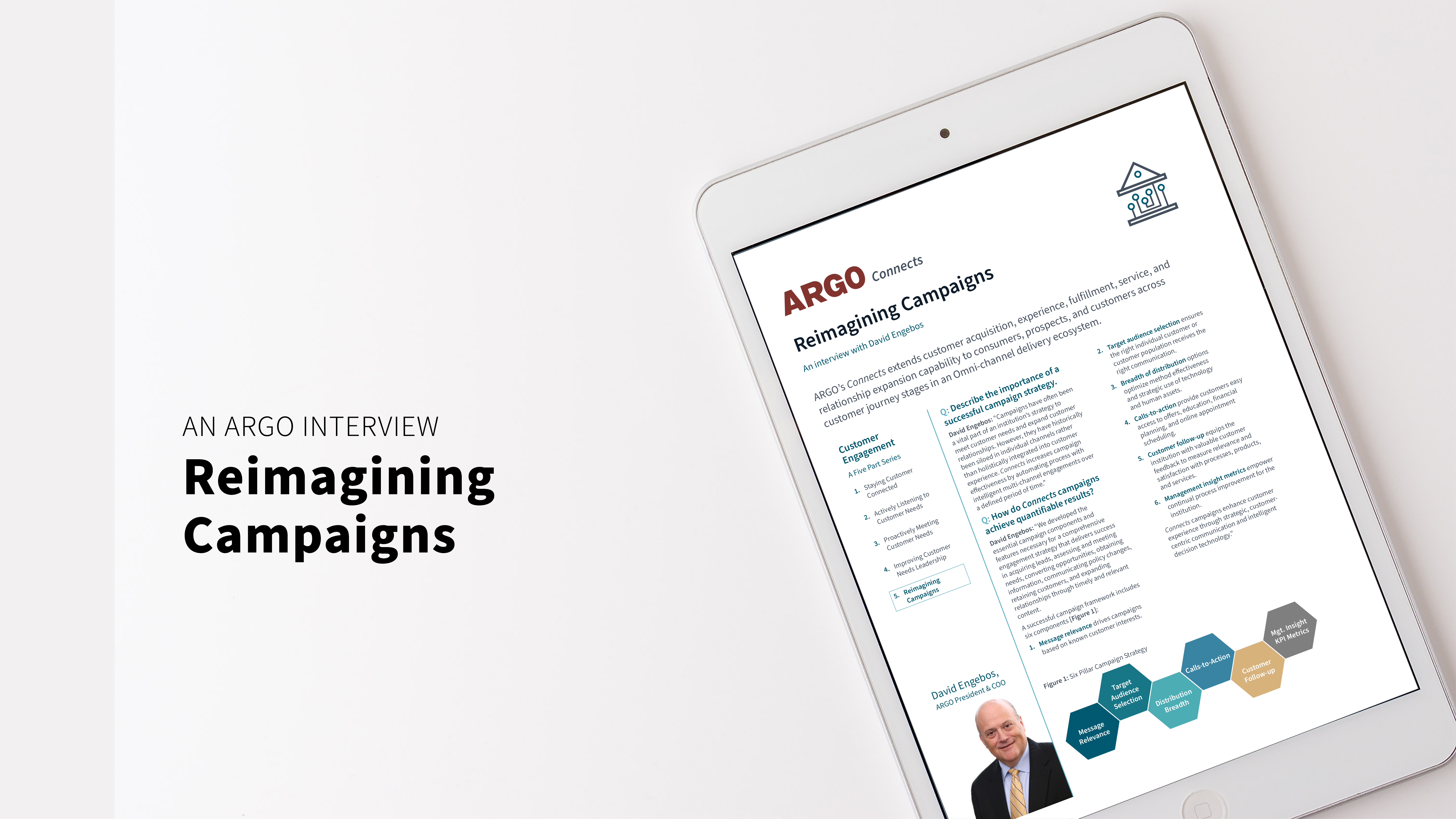 Using Marketing and Sales to Attract New Business Prospects and Retain Current Client Relations
Without the right tools, driving engagement with prospects and customers throughout the customer journey is challenging for financial institutions looking to grow and scale. ARGO Connects improves both proactive and reactive engagement capability, attracting earlier customer and prospect connections throughout the customer journey beginning in the early awareness and consideration stages.
In the interview, David Engebos, President and COO at ARGO, explains how the Connects 6-pillar strategy drives success through optimized, cost-effective methods like deploying relevant content to target audiences, tracking responses, and providing management insight visualization. The six pillars of Connects are:
Message relevance;
Target audience selection;
Distribution breadth;
Calls-to-action;
Customer follow-up; and
Management insight and KPI metrics.
Fill out the form on the left to download this interview and learn how Connects can help your institution stay customer connected.