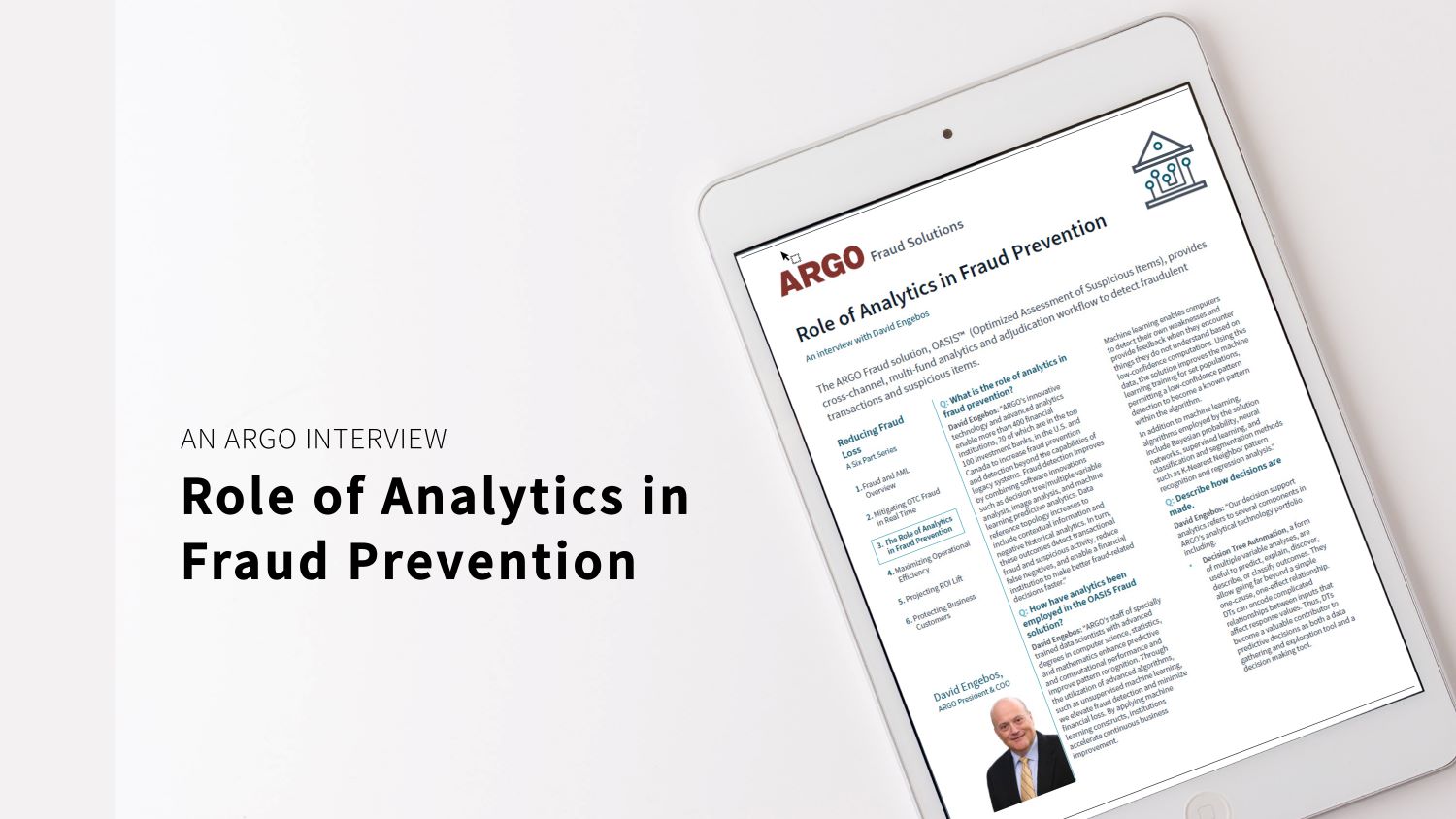 How analytics and probabilistic determination undergird fraud prevention
ARGO's innovative technology and advanced analytics enable financial institutions to increase fraud prevention and detection beyond the capabilities of legacy systems. The OASIS™ solution detects transactional fraud and suspicious activity, reduces false negatives, and enables financial institutions to reduce fraud loss.
OASIS analytics reduce fraud by:
Applying seventeen individual fraud analytics tests

Determining the Suspicion Level score

Determining the Financial Risk Exposure score

Routing to a work queue for adjudication
Download the Role of Analytics in Fraud Prevention interview brief to explore how ARGO uses data and analytics to keep financial institutions protected from fraudulent activity.