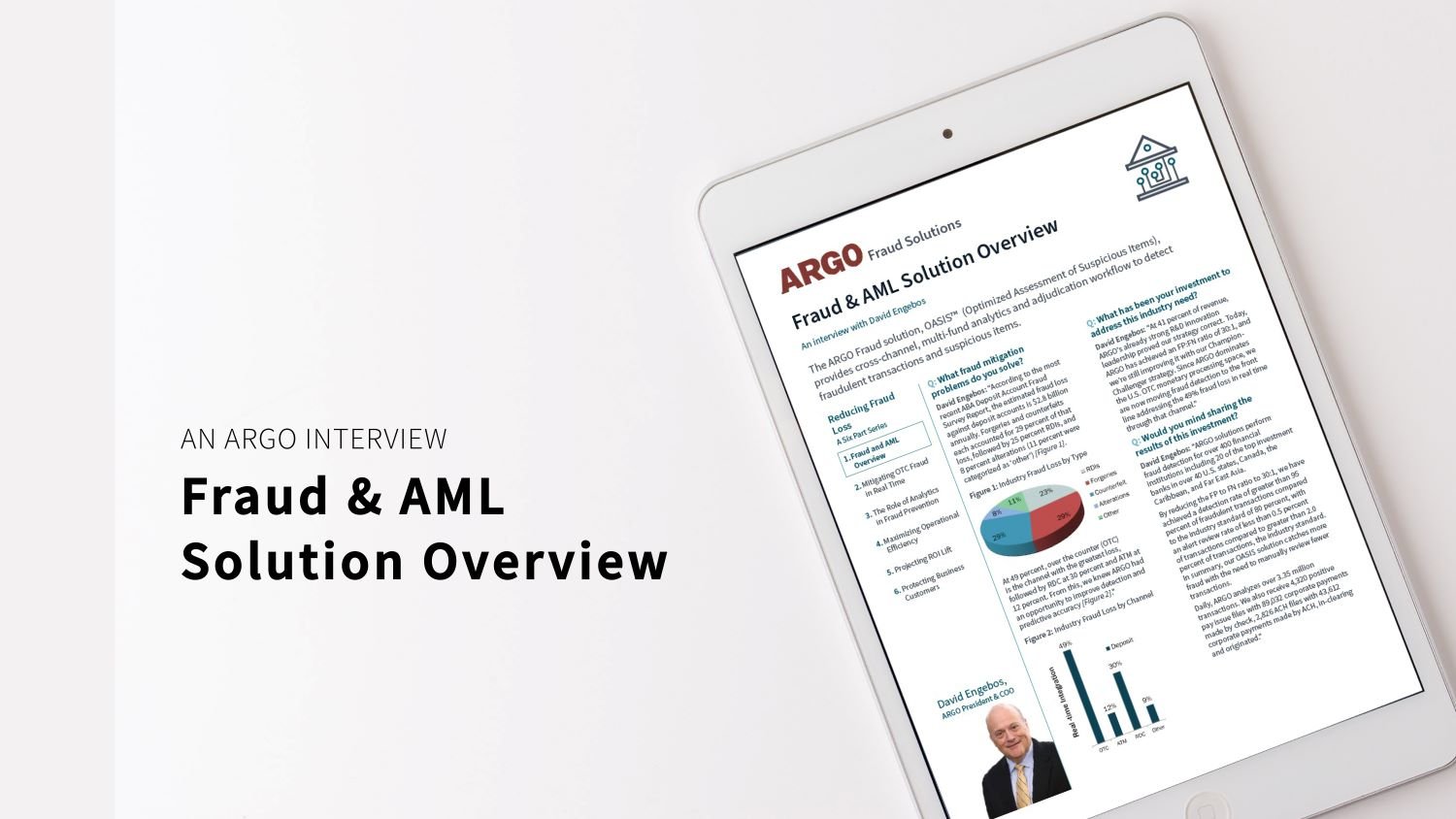 Summarizing the breadth and depth of ARGO's OASIS Fraud solution
The ARGO Fraud solution, OASIS™, provides cross-channel, multi-fund analytics and adjudication workflow to detect fraudulent transactions and suspicious items. OASIS starts prevention at the point of disbursement with automated verification and fraud detection at all points in the clearing process. ARGO's investment in newer generation technology to detect fraud improves detection accuracy and optimizes labor utilization.
Reasons our customers choose the OASIS Fraud and AML Solution include:
Comprehensive predictive analytics methods resulting in increased accuracy rates

Complex system integration capabilities

Champion-Challenger services

Implementation, training, and onboarding monitoring programs

ensuring rapid utilization of 100% of the solution

Focus on adjudicating alerts, cases, and dispositions

Online real-time operational reliability with our Early Detection Monitoring Service (EDMS) services
Download the Fraud & AML Solution Overview interview brief to explore how ARGO can help your financial institution detect and mitigate fraud.