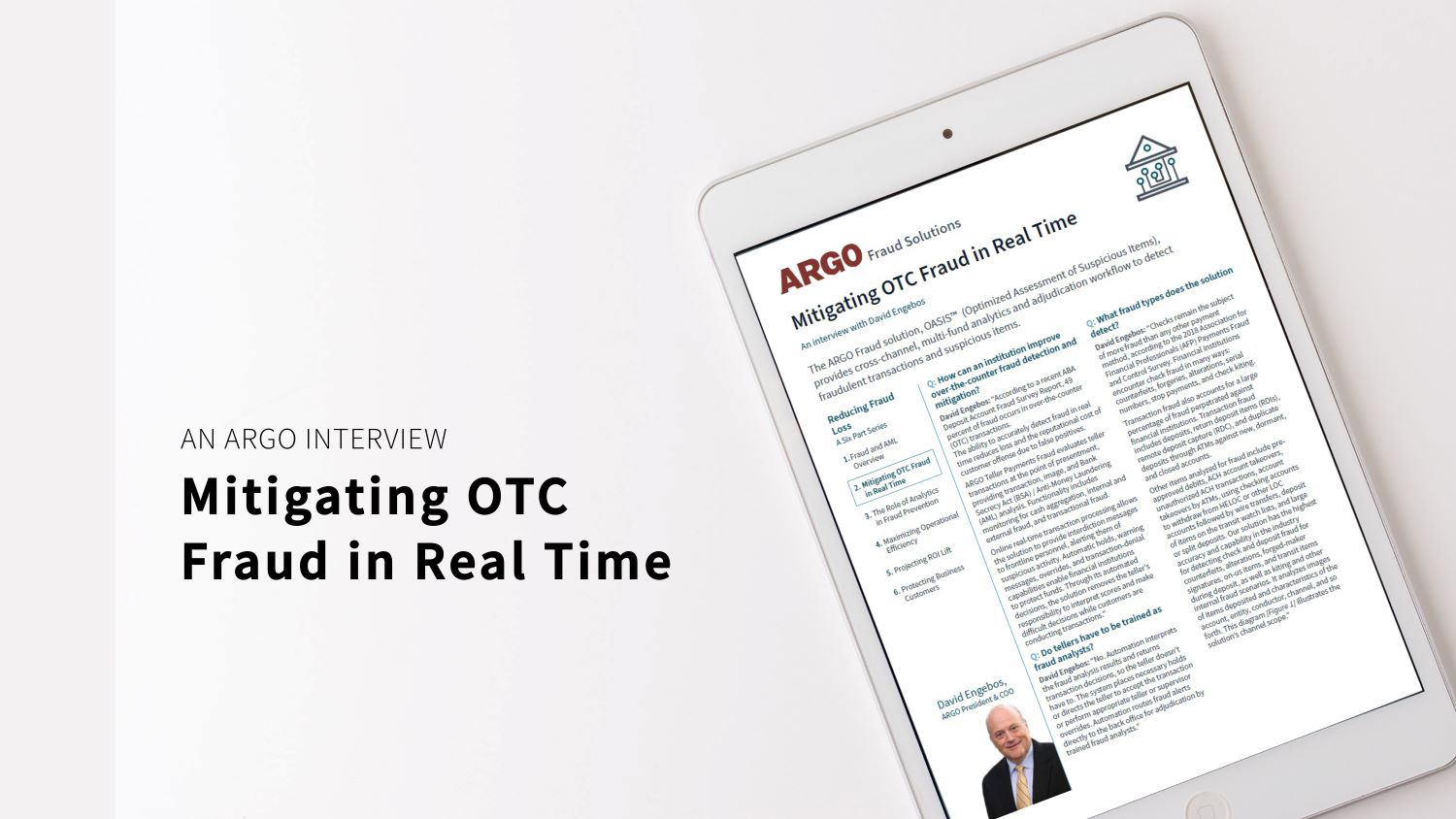 Improving over-the-counter fraud detection and mitigation in real time
ARGO Fraud solutions automate fraud mitigation in real time without requiring tellers to be fraud analysts. Real-time fraud analysis addresses internal and external fraud, so potential issues are discovered instantly rather than waiting until the next day for someone to review.
In the interview, David Engebos, President and COO at ARGO, explains how OASIS increases the institution's ability to mitigate the risks stemming from fraudulent activity with automated actions and timely intervention.
Fill out the form on the left to download this interview and discover how our OASIS solution can help your financial institution detect and mitigate fraud.