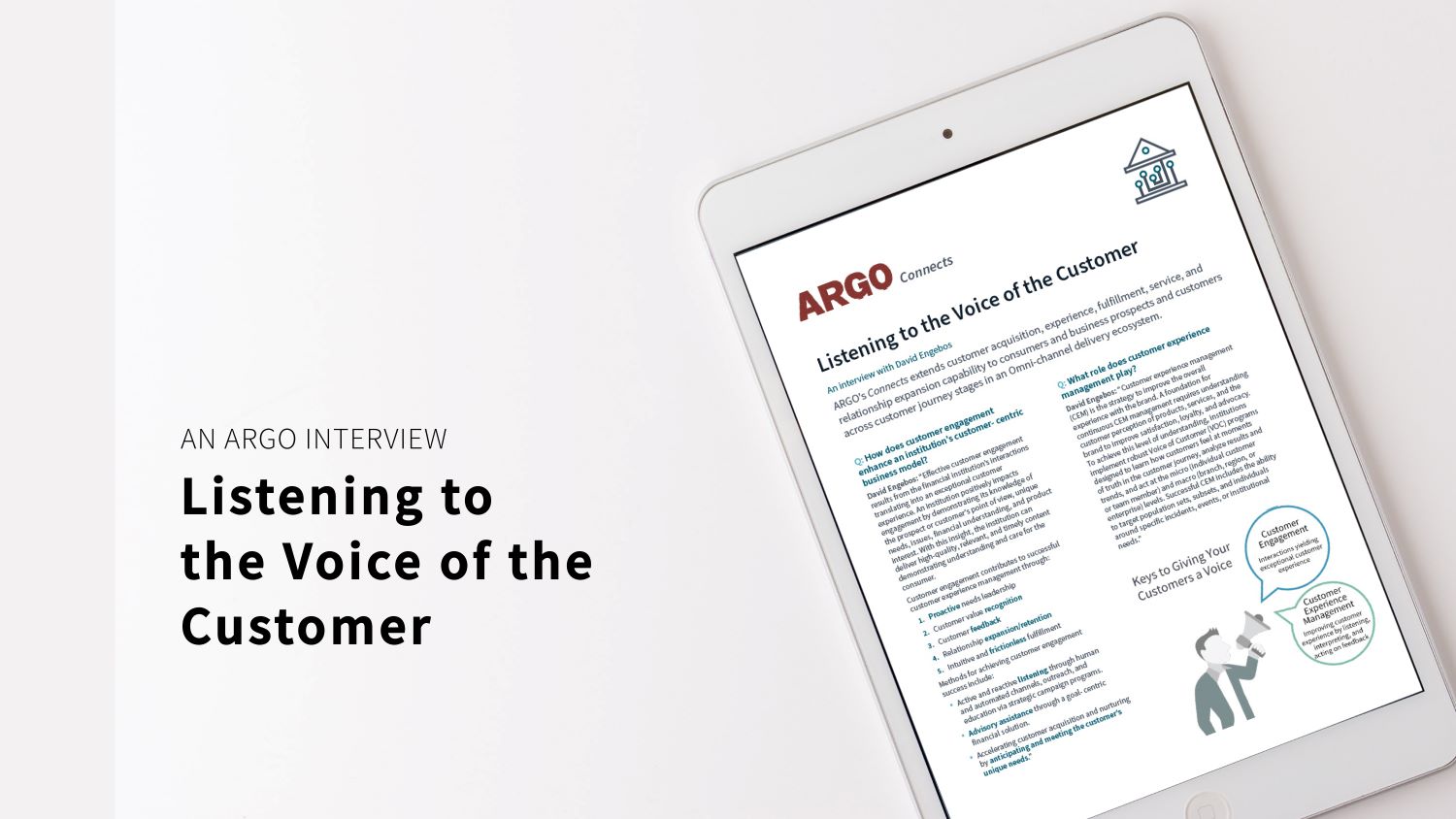 Achieve a customer-centric model through Connects Voice of the Customer program
To remain competitive, successful financial institutions utilize VOC (voice of the customer) to identify drivers of satisfaction and loyalty and the necessary actions related to the brand, products, services, and transactions throughout the customer journey.
In this interview, David Engebos, President and COO of ARGO, discusses how Connects contributes to a successful VOC implementation by asking the right questions to the right audience through the right channel at the right time, enabling the institution to interpret and act on the results.
A voice of the customer model involves a cycle of gathering timely feedback to optimize products, processes, and brand sentiment over time. Steps include:
Targeting the audience that will provide the most valuable information based on the business question being assessed.
Asking this audience the right questions, allowing the institution to gather feedback.
Interpreting the feedback through response analysis to identify trends and root causes.
Employ necessary corrective actions at appropriate levels. VOC models are only effective when the customer is "heard" and proper action is taken.
Fill out the form on the left to download this interview and learn more about ARGO's commitment to VOC and the way that it contributes to a customer-centric model.