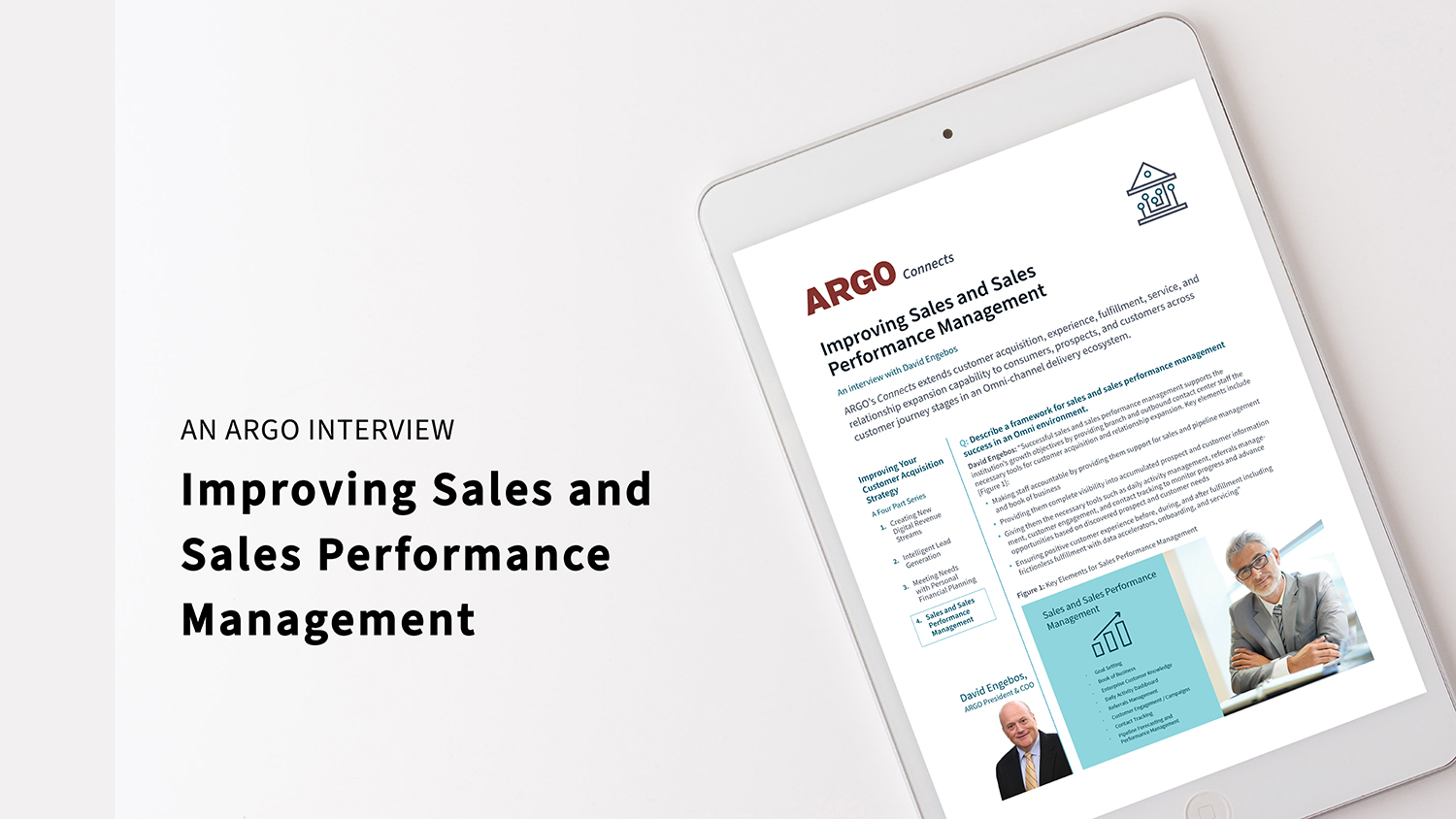 Successful Sales and Sales Performance Management Supports the Institution's Growth Objectives
With the use of ARGO Connects Sales and Sales Performance Management, we provide the tools to monitor progress and advance opportunities based on discovered prospect and customer needs. With this model, we are able to ensure a positive customer experience before, during, and after fulfillment.
In this interview, David Engebos, President and COO of ARGO, discusses how Sales and Sales Performance Management positively impacts every part of the sales pipeline. Key elements for successful sales and sales performance management include:
Staff accountability through support for sales and pipeline management

Customer and prospect visibility

Tools necessary for daily activity, referral, and customer engagement management

Positive customer experience through all stages of the customer journey
Fill out the form on the left to download this interview and learn more about how Connects helps financial institutions throughout each step of the sales process.