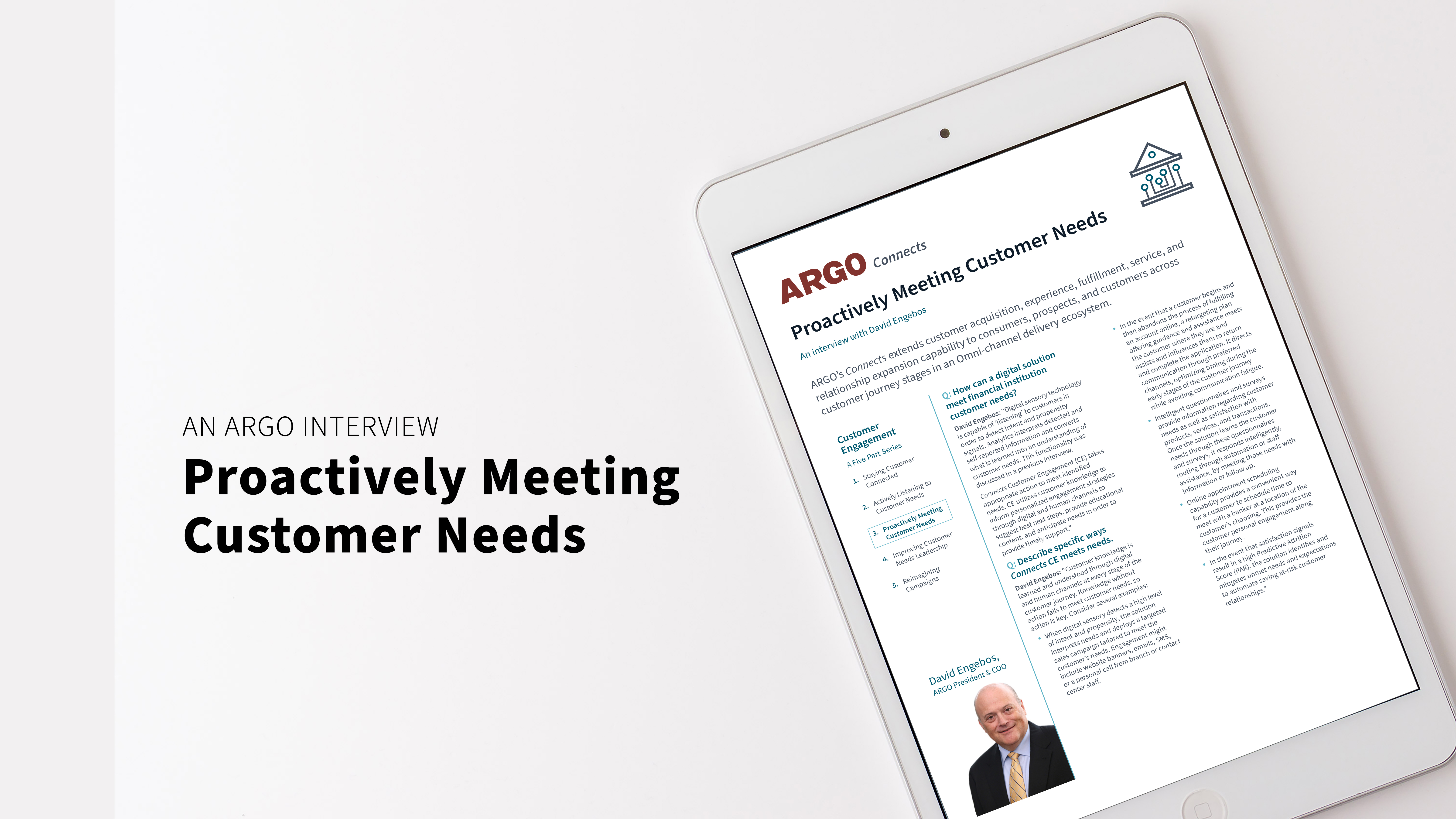 Customer Needs are Proactively Met Through ARGO's Omni-channel Delivery Ecosystem
Customer knowledge without action fails to meet customer needs. With the use of ARGO Connects Customer Engagement, your financial institution is able to identify and meet the needs of your customers in a timely and effective manner.
In this interview, David Engebos, President and COO of ARGO, discusses how Customer Engagement meets customer needs by utilizing accumulated customer knowledge to determine next-best-action. Connects anticipates and meets needs using 5 functional areas of technology and analytics:
Needs identification through digitally sensed behaviors.
Quantification of purchase propensity, attrition risk, and customer value index.
Decisioning technology to determine the best engagement path.
Engagement actions that begin with pre-fulfillment through post-fulfillment service requests and relationship expansion.
Customer knowledge base of what was accumulated throughout the customer journey.
Fill out the form on the left to download this interview and learn more about how Connects enables financial institutions to meet the needs of their customers.