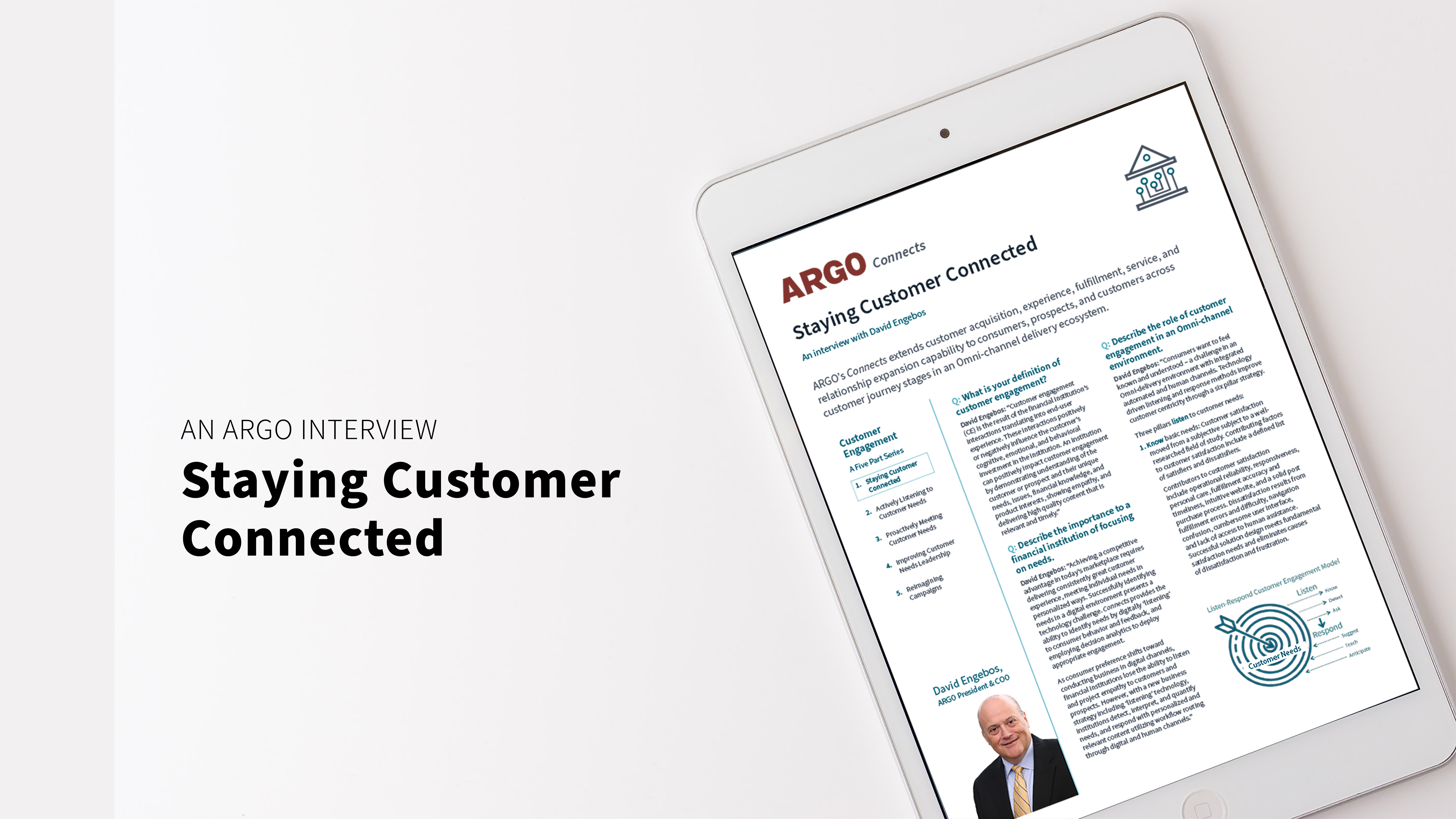 The Importance of Digital-First Customer Engagement
Traditionally, customer engagement has primarily involved in-person discussion, written correspondence, and telephone conversations. But in today's digital environment, software‐based engagement methods take advantage of a more proactive approach with the ability to capture additional opportunities across various customer journey stages.
In this interview, David Engebos, President and COO at ARGO, addresses the importance of having a digital-first customer engagement model as the centerpiece of your customer delivery strategy and explains how to implement this model for your financial institution.
The five main elements of customer engagement include:
Listen to the customer;

Respond with relevant content;

Interact both reactively and proactively;

Communicate using the most effective method and media; and

Remember prior interactions for communication consistency.
Fill out the form on the left to download this interview and learn how Connects can optimize customer engagement for your institution.