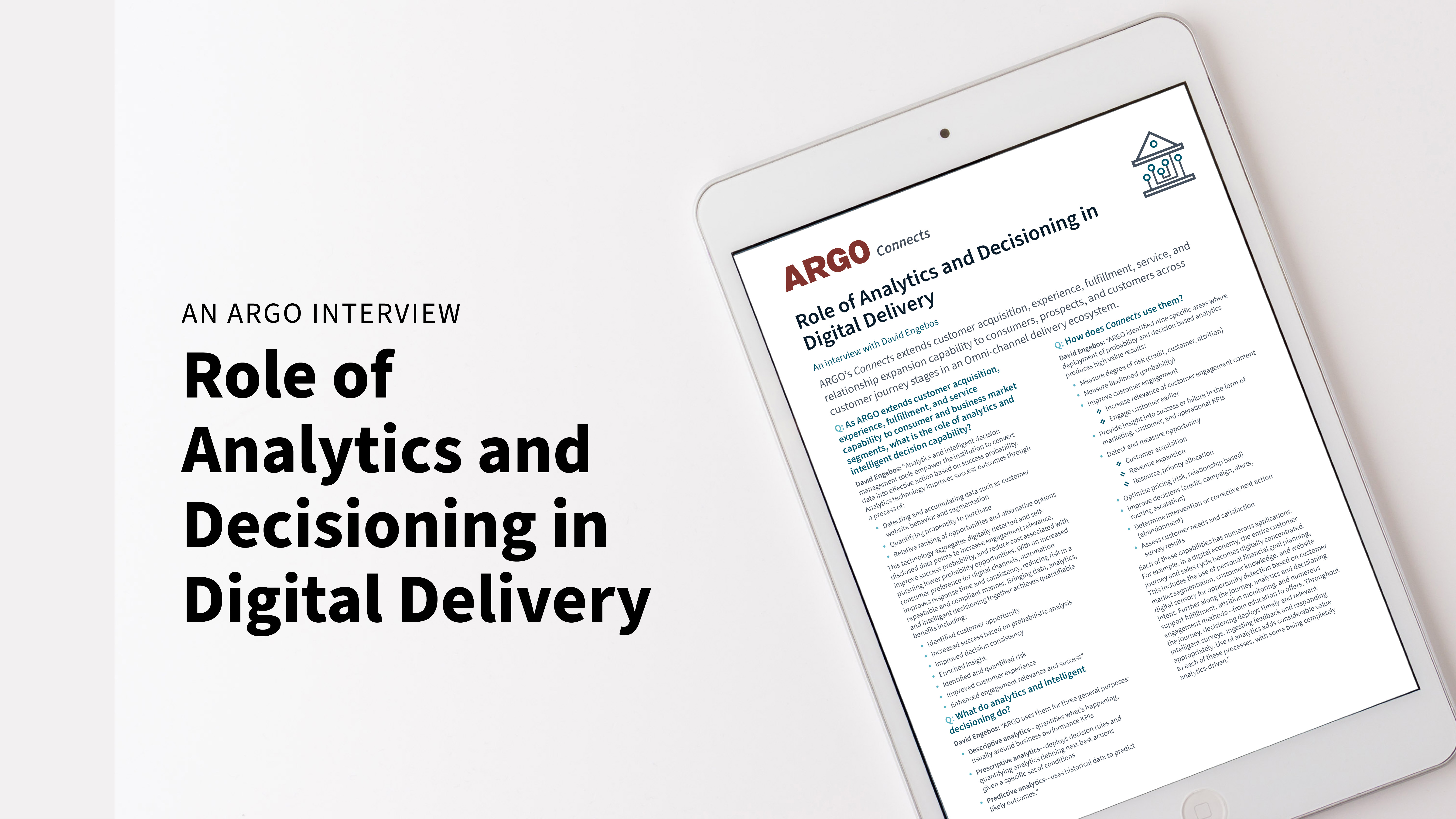 Using Analytics to Improve Customer Experience
Digital delivery increases the challenge of knowing customer needs and soliciting feedback. Institutions can get information to a customer but face tremendous difficulty 'listening' to them. As customer preferences continue to include increased digital engagement, opportunity for using analytics increases. Bringing data, analytics, and decision management tools together enriches insights, quantifies risk and opportunity, and makes decision‐making repeatable and consistently executed.
In this interview, David Engebos, President and COO at ARGO, highlights the key benefits of analytics and data management for financial institutions and outlines nine specific areas where deployment of probability and decision‐based analytics produces high value results.
Key topics Include:
The role of analytics and decision management in banking;

Benefits of probability and decision-based analytics;

Key Business cases using analytics for digital delivery; and

Analytic categories to consider.
Fill out the form on the left to download this interview and learn how our Connects decision analytics and technology can benefit your institution.