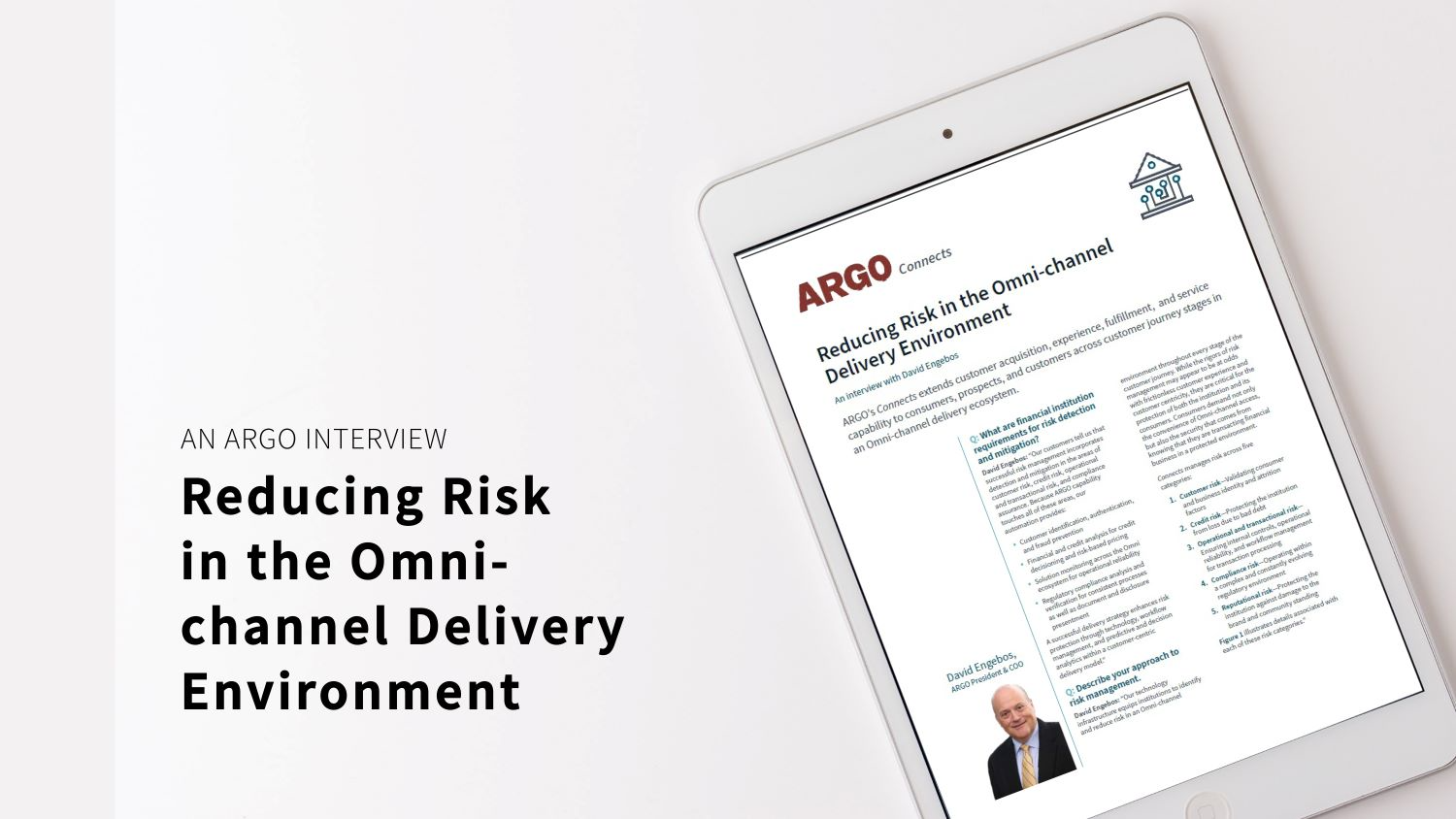 Creating a Solid Foundation for Omni-channel Customer Delivery
While the rigors of risk management may appear to be at odds with frictionless customer experience and customer centricity, they are critical for the protection of both the institution and its consumers. Consumers demand not only the convenience of Omni‐channel access, but also the security that comes from knowing that they are transacting financial business in a protected environment.
In this interview, David Engebos, President and COO at ARGO, addresses the importance of having a successful omni-channel delivery strategy that enhances risk protection through technology, workflow management, and predictive and decision analytics.
Key features should include:
Customer identification, authentication, and fraud prevention;

Financial and credit analysis for credit decisioning and risk‐based pricing;

Solution monitoring across the Omni ecosystem for operational reliability; and

Regulatory compliance analysis and verification for consistent processes as well as document and disclosure presentment.
Fill out the form on the left to download this interview and learn how our Connects solution can help your institution reduce risk in an Omni-channel environment.