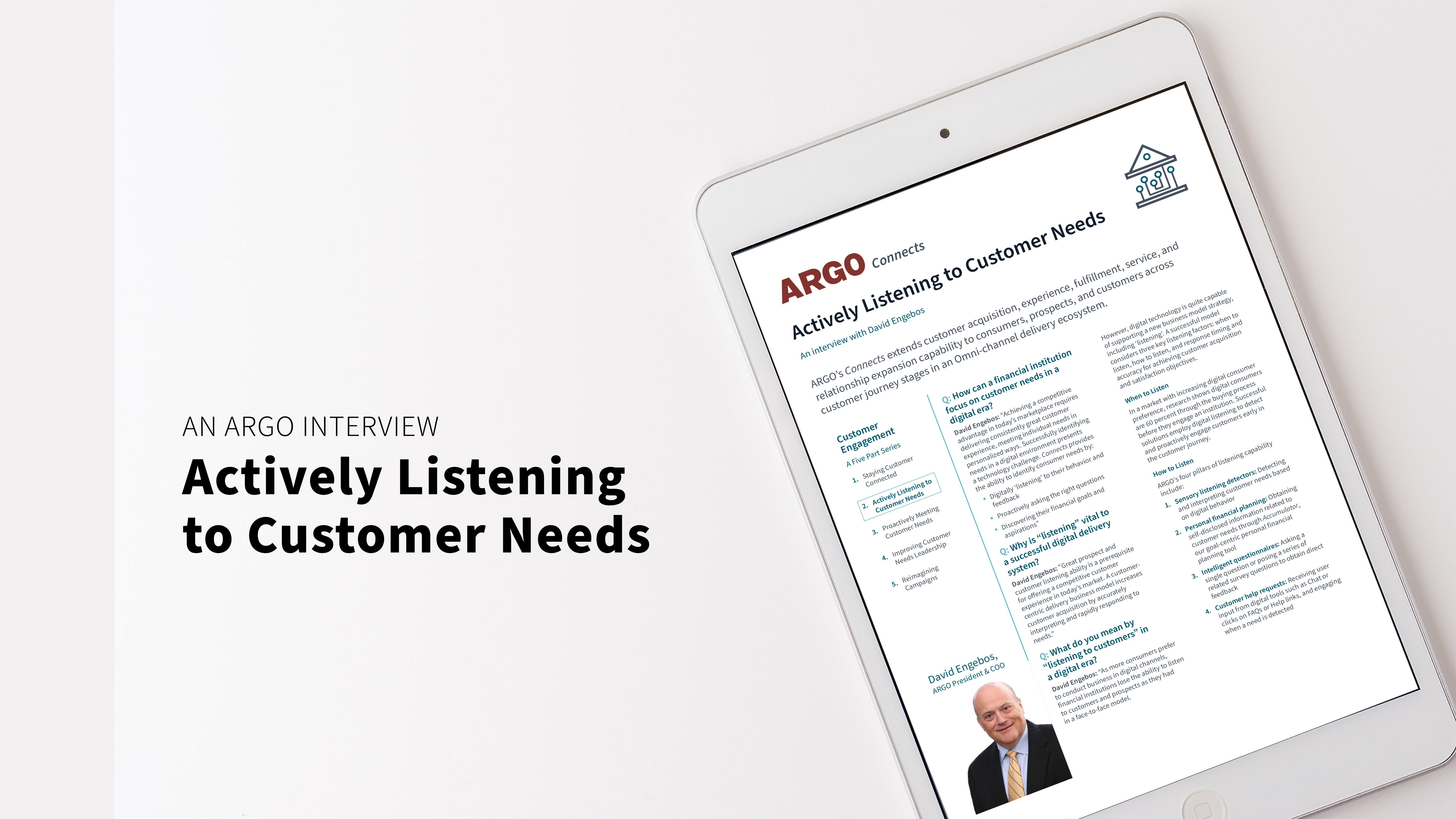 Using Digital Technology and Analytics to Improve Customer Experience in a Digital World
As consumers increasingly prefer to conduct business in digital channels, banks lose the ability to listen to their customers and prospects. This shift presents a great challenge to the bank. When customers interact digitally, banks cannot listen and detect needs or timing signals in the way they would in a face-to-face model. However, digital technology can support a customer‐centric strategy that includes 'listening.'
In this interview, David Engebos, President and COO at ARGO, discusses the importance of having a customer-centric model and highlights the key features needed to effectively listen to customers; reduce abandonment; and launch successful reengagement campaigns in the digital world.
Key points include:
Engaging customers earlier in the awareness and consideration stages via intelligent marketing;
Expanding customer insight based on input to the personal financial planner and intelligent questionnaires;
Providing relevant and personalized content through proactive automation for rifled engagement; and

Integrating branch and contact center human resources into an expanded Omni‐channel collaborative delivery system.
Fill out the form on the left to download this interview and learn how ARGO Connects can help your institution listen to customers in a digital environment.