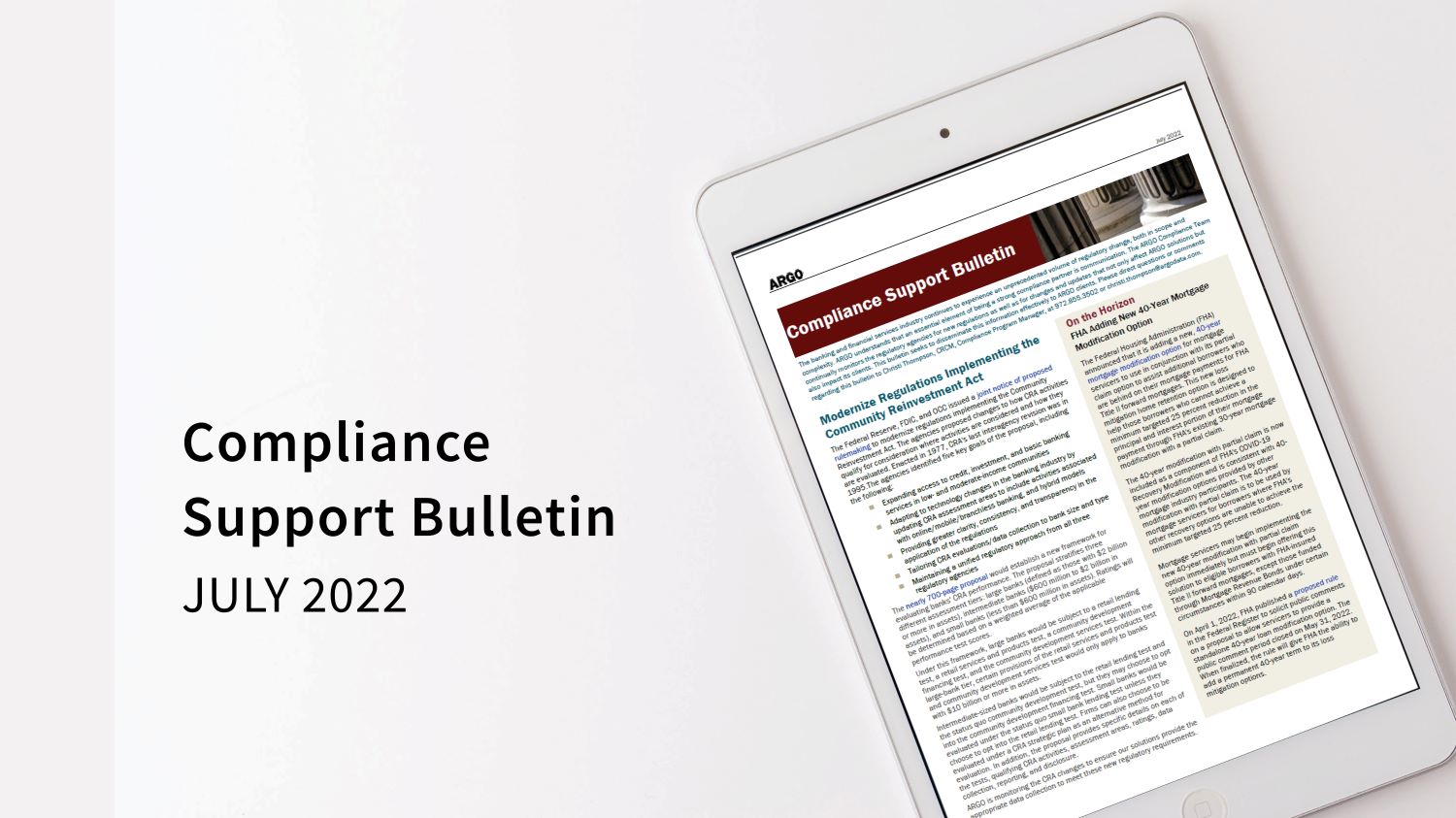 Latest Changes in the Banking and Regulatory Landscape
The banking and financial services industry continues to experience an unprecedented volume of regulatory change, both in scope and complexity.
ARGO's compliance team continually monitors the regulatory agencies for new regulations as well as changes and updates that impact our solutions and clients.
Our latest compliance bulletin provides an overview of the changes we've seen, and a summary of what we are expecting in the third quarter. Key topics of interest include:
Modernizing Regulations Implementing the Community Reinvestment Act;

Mass Adoption of Digital Assets

;

FHA's Upcoming Addition of a New 40-Year Mortgage Modification Option.
Download our compliance bulletin for more information.