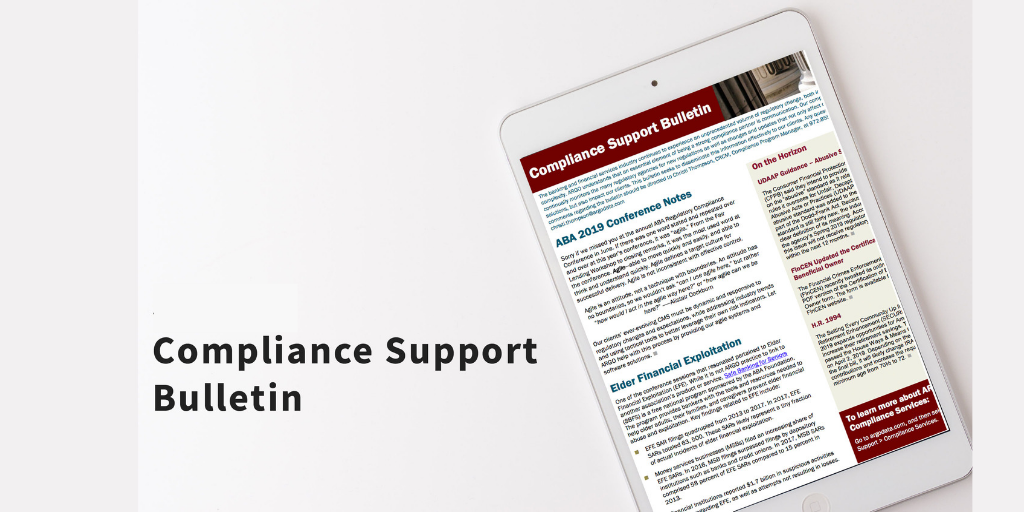 Keep track of new industry regulations and updates affecting your organization today.
The banking and financial services industry continues to experience an unprecedented volume of regulatory change, both in scope and complexity. It can be difficult to keep up with the evolving regulatory landscape and understand key actions your financial institution must take to maintain compliance.
ARGO's compliance team is committed to staying abreast of the evolving world of compliance and developed this bulletin to report on key regulations that not only affect our solutions, but also impact our clients.
Key regulations and updates include these and more:
Elder Financial Exploitation (EFE SAR),
URLA updates; and
Payday Lending Rule updates.
Download our compliance bulletin to stay on top of the latest regulatory changes and updates in the financial services industry.